#2019 FLOOD RESPONSE - Rehabilitating Lives
In 2019, Assam faced one of the worst flooding disasters ever. Since the 1st week of July, continuous rainfall that lasted for days in the areas of the Brahmaputra, Barak and its tributaries increased the water levels of all the major rivers across the state, causing devastating floods. The floods spread rapidly in 30 out of overall 33 districts (91%) in Assam. Over 5 million people were affected and many took shelter in over 1000 designated relief camps operated by the government.
Thousands of families and children required urgent humanitarian assistance for shelter and hygiene items. Children were in dire need of educational material and support to recover from the trauma. To bring normalcy back into the lives of these children, ChildFund India's team responded by launching a humanitarian response in 30 villages of Barpeta district, Assam.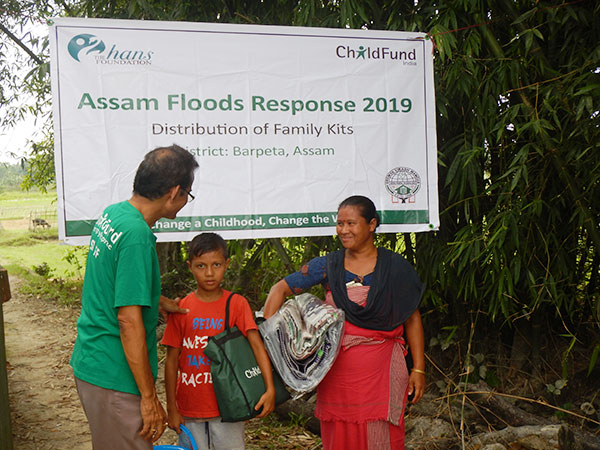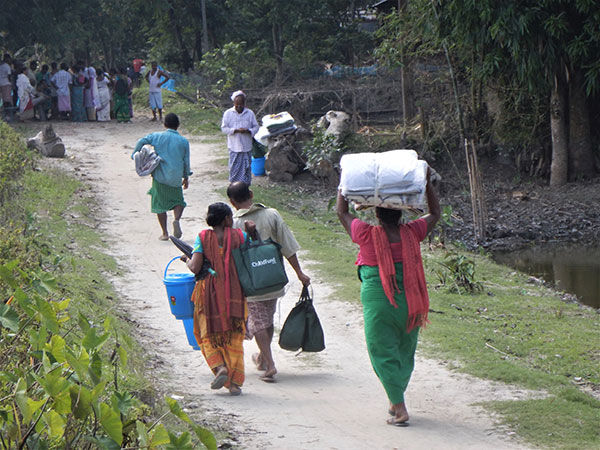 With support from individual donors and Hans Foundation, ChildFund successfully distributed family relief kits to nearly 1500 families affected by these floods, benefitting approx. 7,500 population including 3,000 children.
Apart from Assam, the states of Kerala, Karnataka and Tamil Nadu in the south, along with Maharashtra and Gujarat in the west, are also among the hardest hit by floods. Floods in these states created havoc in the lives of many, washed away thousands of hectares of summer-sown crops, and completely damaged: roads, railway tracks, houses, schools and Early Childhood Development Centers. Additionally, the floods also led to a break-out of deadly water-borne diseases.
As per the ground report, the following are the critical needs across all these states that have been impacted by floods:
Family hygiene materials, Household utensil items, Floor mats, blankets, mosquito nets to provide immediate relief and restore normalcy
Tarpaulins to provide temporary shelter support
Education kits for children
Restoration of School and Early Childhood Development Centers
Disinfection of villages/hamlets /schools
Livelihoods restoration of both farm-based and non-farm based
ChildFund is extending emergency relief support to help around 3,500 flood-affected families benefitting approx. 14,000 population including over 5,000 children in Maharashtra, Karnataka and Kerala also, with support from Hans Foundation by distributing family relief kits consisting of Family hygiene kit, Mosquito Net, Tarpaulin, Floor Mats and Cotton Blankets.
However, the situation in these states requires more support. We need to come together and join hands so that we can help rebuild the lives of hundreds and thousands of children and their families in the affected areas.
Watch this space to know more about our response work…