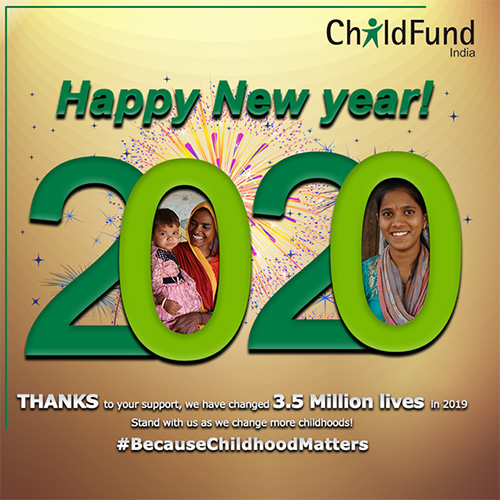 Greetings!
New is the year, new are the hopes, new is the resolution and new are the spirits!
As the New Year approaches us, it's time for us to reflect on what difference have we made in the lives of our children, challenges won over and relationships nurtured. It has been a roller coaster ride for us with lots to celebrate and thank for!
I would like to take this opportunity to express my sincerest appreciation for the trust you placed in us and thank you for all the support to ChildFund.
It's time to establish ambitious goals for 2020. Work hard and keep perseverance to achieve desired success. May the coming year be full of more adventures and opportunities.
With your support we can continue to work towards changing lives of children and families we serve. Wishing for millions of dreams fulfilled and smiles on the faces of our children!
All the Best for a healthy, successful and joyful 2020!!