Reversing Poverty Is Possible — But we can't do it alone.
We need your voice and your support. No matter who you are, or how busy you are, you can make a difference.
---
There are multiple ways in which you can help :-
Contribute to transform lives and build better future for our younger generation :
To build a healthy nation with healthy children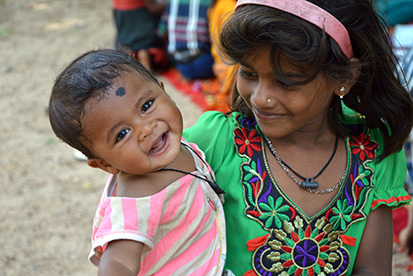 To support our future generation to be educated and confident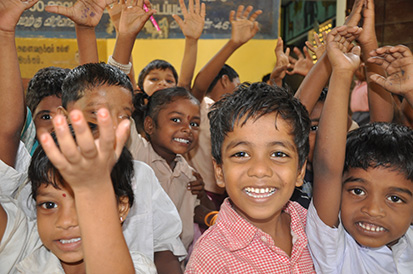 To empower youth as responsible, skilled and involved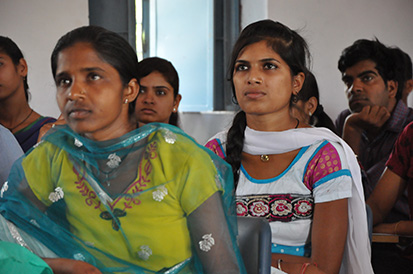 Fund a Project : Join with other supporters to meet specific needs in specific places.
Respond to emergencies : Your gifts help us respond to emergencies with both immediate & long-term support.
Corporate partnership : The new Corporate Social Responsibility bill provides an opportunity for corporates to join hands with ChildFund India for bringing positive changes in the lives of deprived, excluded and vulnerable children. You can help in the following ways:
Payroll giving
Employee engagement
Matching employee contributions
CSR spending
Sponsoring or hosting event
Supporting our fundraising
In-kind support : You can also provide 'in kinds' to ChildFund India's project. In-kind support will add value to each project and together we will come closer to our objectives and goals.
Volunteer your time : We value and appreciate your time. There are lots of hands-on ways to make an impact in children's lives. Donate your time and spread awareness by telling friends and family, create your own fundraising event, or volunteer at one of our events. The more people tell the ChildFund story, the more children will benefit.
Follow us on social network : Start a conversation and spread the word about the work we do to help children. Use the power of your social networks! Invite your friends to like ChildFund on Facebook, follow us on Twitter, or share one of our videos.
Share your expertise : We invite subject experts or specialized service providers to strengthen a component of our work or an entire project. Together we can do so much more.
(All donations made in the name of ChildFund India are exempted from income tax deduction under section 80G of the Indian IT Act.)