New

New Campaign on Child Labor, Trafficking

ChildFund India has launched a new campaign to raise awareness among communities about the negative consequences of exploitative child labor and trafficking which is widespread in southern Rajasthan.

The innovative campaign, which includes puppet shows on child trafficking by a professional group, was started in association with local partner Seva Mandir under the "Prevention of Child Trafficking Project" which ChildFund India implements in southern Rajasthan with support from ChildFund Germany and BMZ Germany.
The awareness drive is aimed at reaching out to more than 35,000 people living in 50 villages of Udaipur district where child labor and trafficking is more rampant than other areas because of various socio-economic issues, including poverty and unemployment.
For the campaign, a vehicle with posters containing compelling photographs and messages has been used to draw attention of the general public. The vehicle is also used as a stage for the puppet show artistes to perform and aware the community about the ill effects of child labor, trafficking and ways to safeguard their rights. The road shows are followed by a formal discussion with communities and children in which they shared their views and experiences related to the problem.
With the help of this awareness drive, ChildFund India wants to bring a behavioral change related to child trafficking and labor among the communities – one of the key objective of the project that aims at improving the quality of life of children in danger of human trafficking by protecting their rights and preventing them from being trafficked in Rajasthan.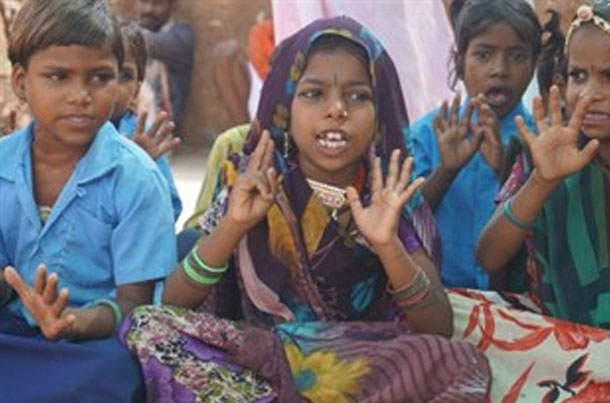 In this regard, ChildFund India is working with its local partners to build capacity not only of the vulnerable communities but also of the concerned government departments and local law-enforcement agencies so that protective measures are taken to prevent child trafficking, protect victims and prosecuting traffickers.