Towards building resilient health system
ChildFund India's COVID Response has done challenging and invigorating work in the past one and a half years. As of September'21, we are close to impacting 10 million lives in remote and marginalized regions in thousands of villages in 15 Indian states!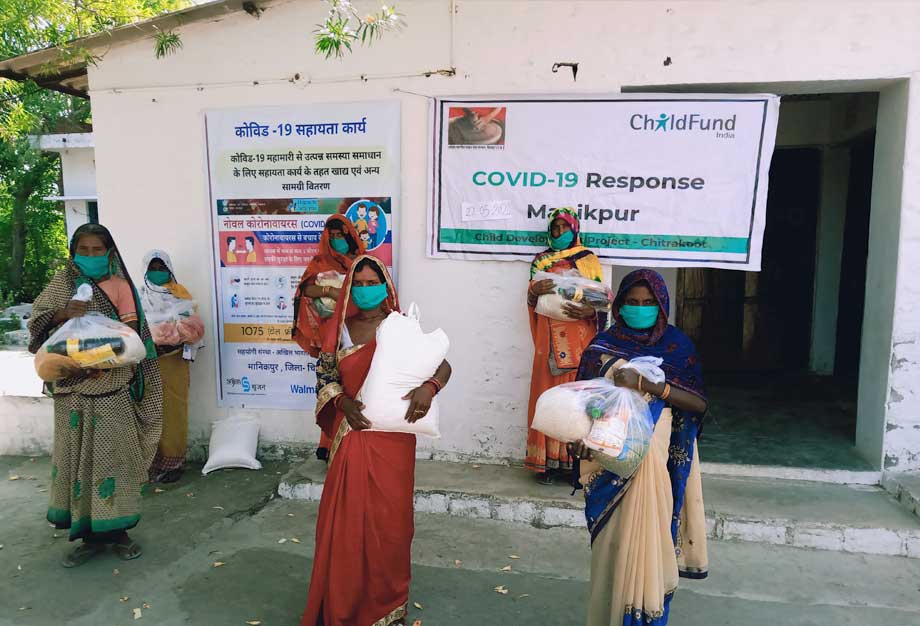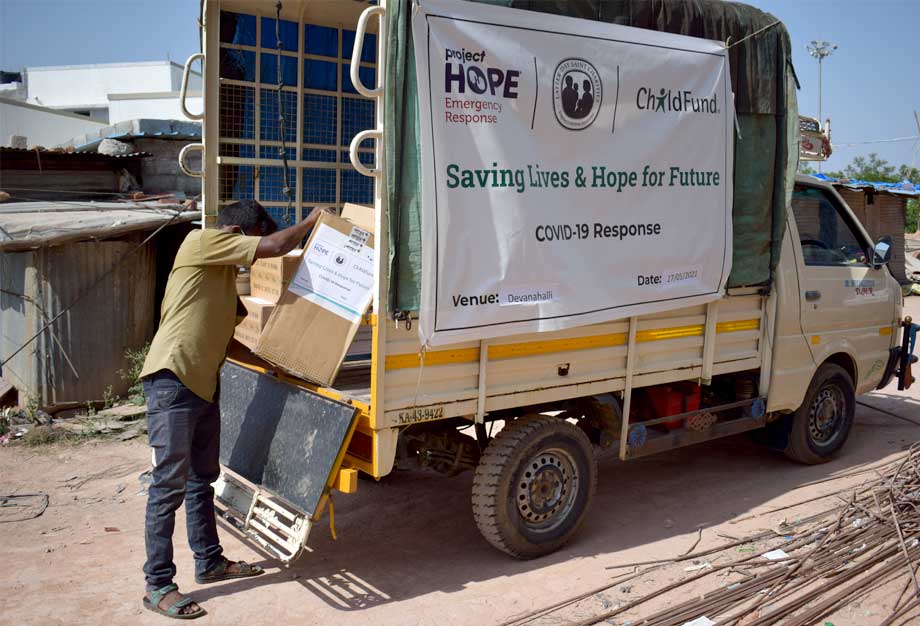 In 2020, during the 1st wave of COVID-19, we reached out to families and communities with food, education and livelihood support as they struggled due to abrupt lockdowns and subsequent economic slowdown. Since the 2nd wave of COVID-19, in 2021, we started engaging with various stakeholders such as healthcare bodies, supplied essential medical equipment, trained medical and community healthcare workers and community members towards COVID-related first-aid procedures and continued to spread awareness on and encouraged uptake of COVID-19 vaccinations. In anticipation of a possible 3rd wave affecting young adults and children, we bolstered the healthcare system by establishing pediatric COVID care centers across India.
In this quarter alone, in Hyderabad, 3,000 lives were saved with the essential medical equipment we distributed to hospitals with Project HOPE's support. In Madhya Pradesh (MP), we have ensured 100% vaccination in 31 villages. While schools remain shut, in rural Bangalore, our 32 neighborhood classes engage 1,290 students. Overall, we have helped more than 33,000 marginalized people in urban and rural regions with livelihood support across India.
As COVID-19 becomes less of a health emergency, ChildFund India will focus on creating sustainable healthcare solutions to withstand shocks during future health emergencies. A few initiatives under this grand vision that we have started exploring are teleconsultation facilities, extending psychosocial counselling, etc. More importantly, we will work towards building resilient health system, which includes assessing and enabling health systems to create action plans in consultation with state and national level stakeholders and ensuring that they make financial arrangements for the same so there are infrastructures which are self-sustainable in future emergency scenarios.