Our Recognition and Awards over the Years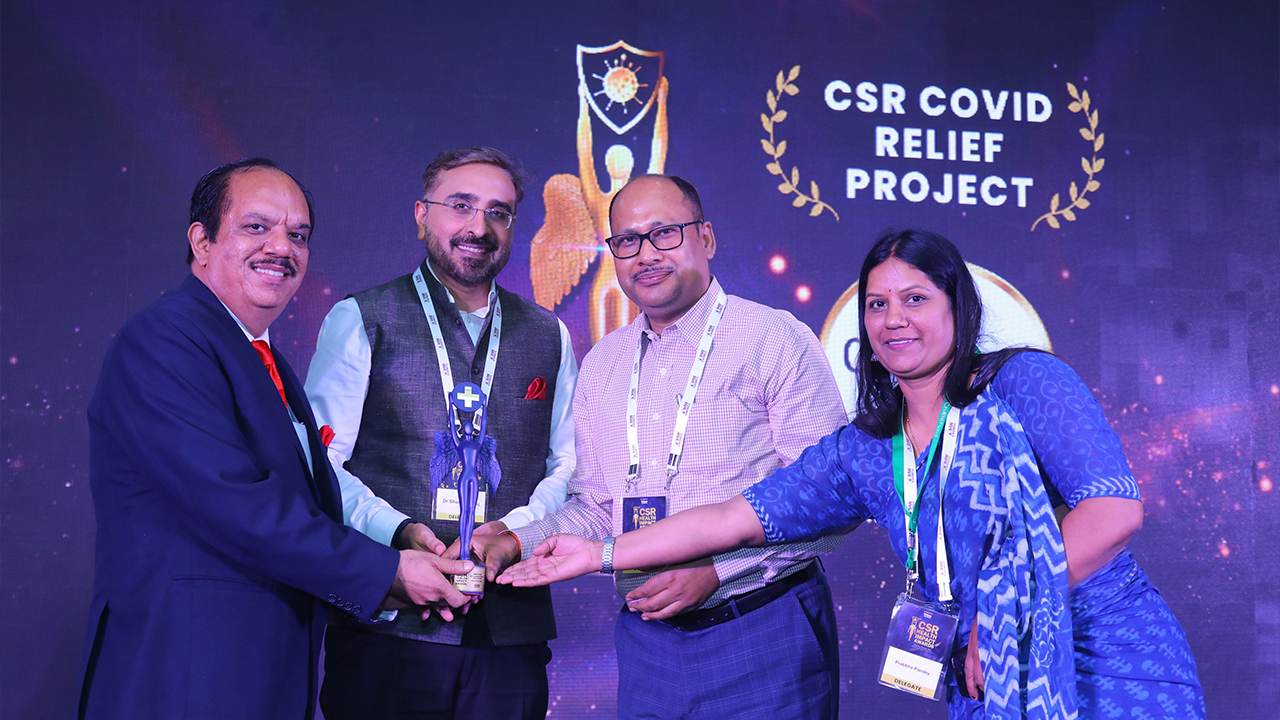 ChildFund India won Gold in "WASH initiative" and Bronze in "CSR Covid Relief Project (NGO & Trust)" Categories
ChildFund India won Gold level award in "WASH initiative" and Bronze level in "CSR Covid Relief Project (NGO & Trust)" categories at the 6th CSR Health Impact Awards 2022 by Integrated Health & Wellbeing (IHW) Council, on  May 19, 2022 in Delhi. This was in the presence of dignitaries like Mr. Shiv Khera – the famous Indian author, Mr. Ashwini Kumar Choubey – Minister of State and Lok Sabha member, Mr. Ramdas Athawale – Minister of Social Justice and Empowerment of India and representatives from various corporate, PSUs, NGOs, private companies, government departments and like-minded organizations.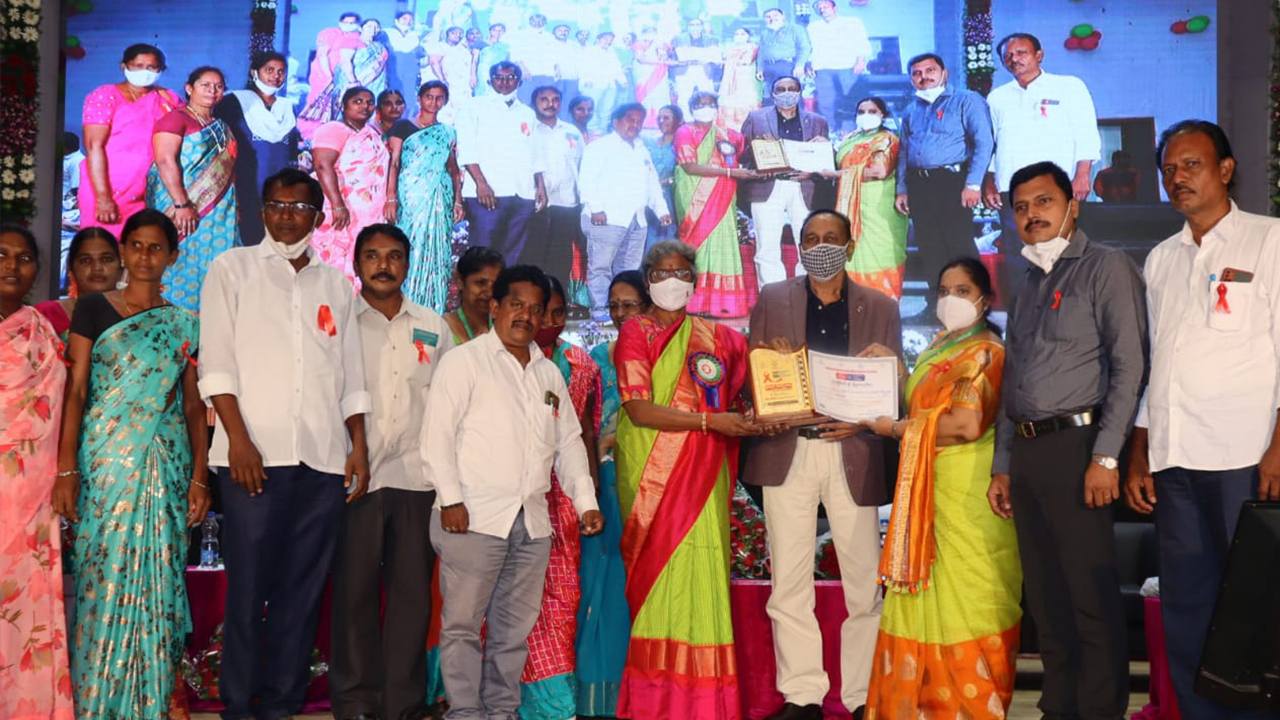 Best Performance award at the state level, for Link Workers Scheme (LWS) Project
In 2021, ChildFund's team from Kadapa district, Andhra Pradesh, received the 'Best Performance' award at the state level, for Link Workers Scheme (LWS) project's work towards prevention of HIV/AIDS, at the #WorldAIDSDay event organized by the Andhra Pradesh State AIDS Control Society. Our teams in AP and Telangana received multiple recognitions and awards at the district level from district authorities. To commemorate World AIDS Day, we also participated in awareness rallies and organized blood donation drives, awareness activities and competitions at schools and colleges, etc.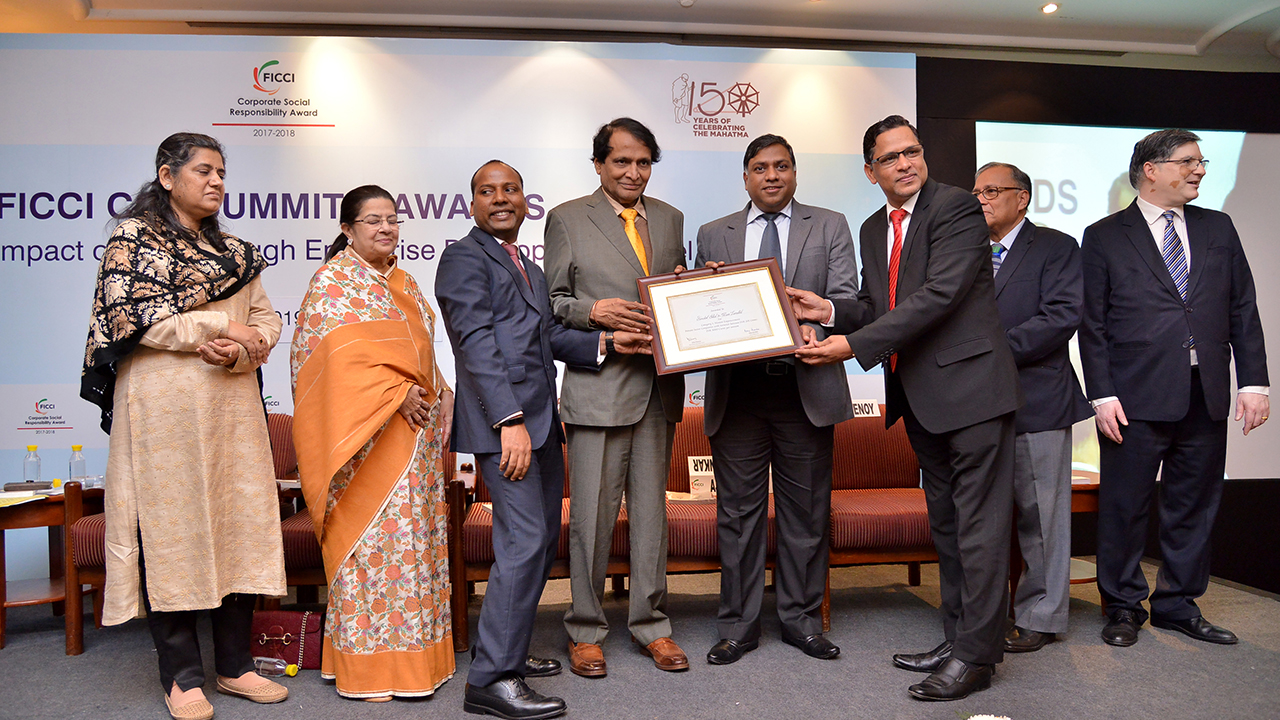 FICCI CSR Award Category 4: Health, Water and Sanitation for Private Sector Companies
Project SNEH (Sustainable Nutrition, Education and Health), supported by Moody's Analytics Knowledge Services and implemented by ChildFund India, was awarded with 'Special Jury Commendation – FICCI CSR Award'. Mr. Shailendra Gupta, CFO, Mr. Avadhesh Dixit, Head – HR and Tara Chand, Assistant Director – CSR, received the 'FICCI CSR Award' on behalf of Moody's Analytics from Honorable Union Minister for Commerce & Industry and Civil Aviation, Government of India, Shri Suresh Prabhu and Padma Bhushan Rajashree Birla at the 17th FICCI CSR Award ceremony, under the 'Health, Water and Sanitation for Private Sector Companies' category, held on February 21, 2019 at India Habitat Centre, New Delhi. Project SNEH aims to eradicate malnutrition in children of 33 villages in Jhabua district in MP by providing adequate nutrition, medical and social support to mothers and children.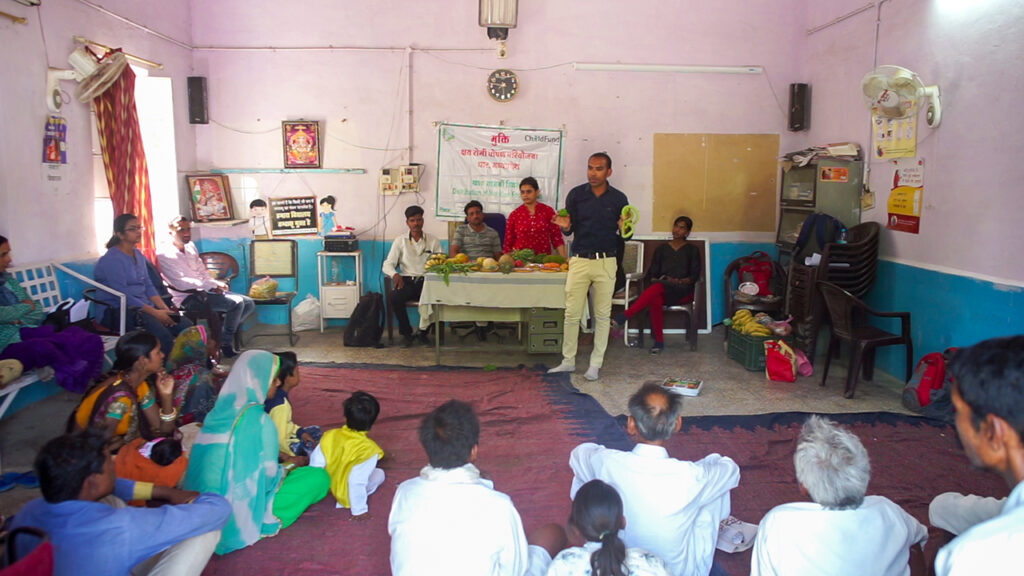 Health Impact Bond with USAID India and IPE Global, with support of the Madhya Pradesh government
In 2019, USAID's flagship innovation in financing platform, PAHAL with ChildFund launched the world's first pay for performance instrument in Tuberculosis – a 'Health Impact Bond', to improve nutritional status and treatment success of TB patients in Madhya Pradesh with support of the MP Government.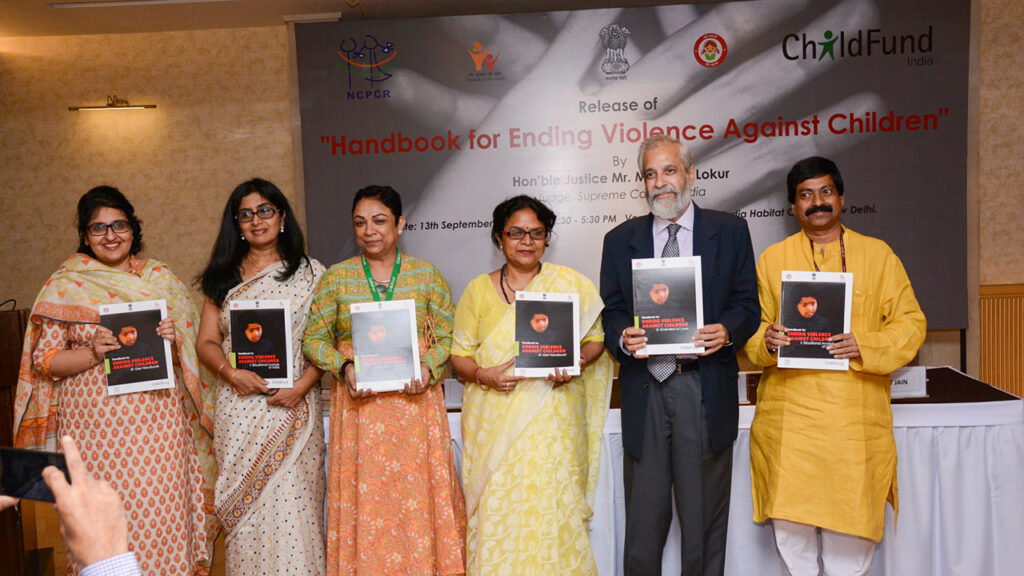 NCPCR and ChildFund India Released Handbook for "Ending Violence against Children"
The National Commission for Protection of Child Rights (NCPCR) in association with ChildFund India, released a "Handbook for Ending Violence against Children" at India Habitat Center, New Delhi on September 13, 2018. The Handbook was released by Chief Guest-Hon'ble Justice Mr. Madan B. Lokur, Judge, Supreme Court of India, in the presence of Ms. Stuti Kacker, (former) Chairperson, NCPCR, Mr. Yashwant Jain, Member NCPCR and a host of dignitaries from various fields, who attended the event to support the initiative. To strengthen the rights of children in India, ChildFund India in association with the National Commission for Protection of Child Rights (NCPCR), developed an overarching multi stakeholder framework to prevent violence against children. The release of this handbook was also a step towards strengthening child protection systems in India.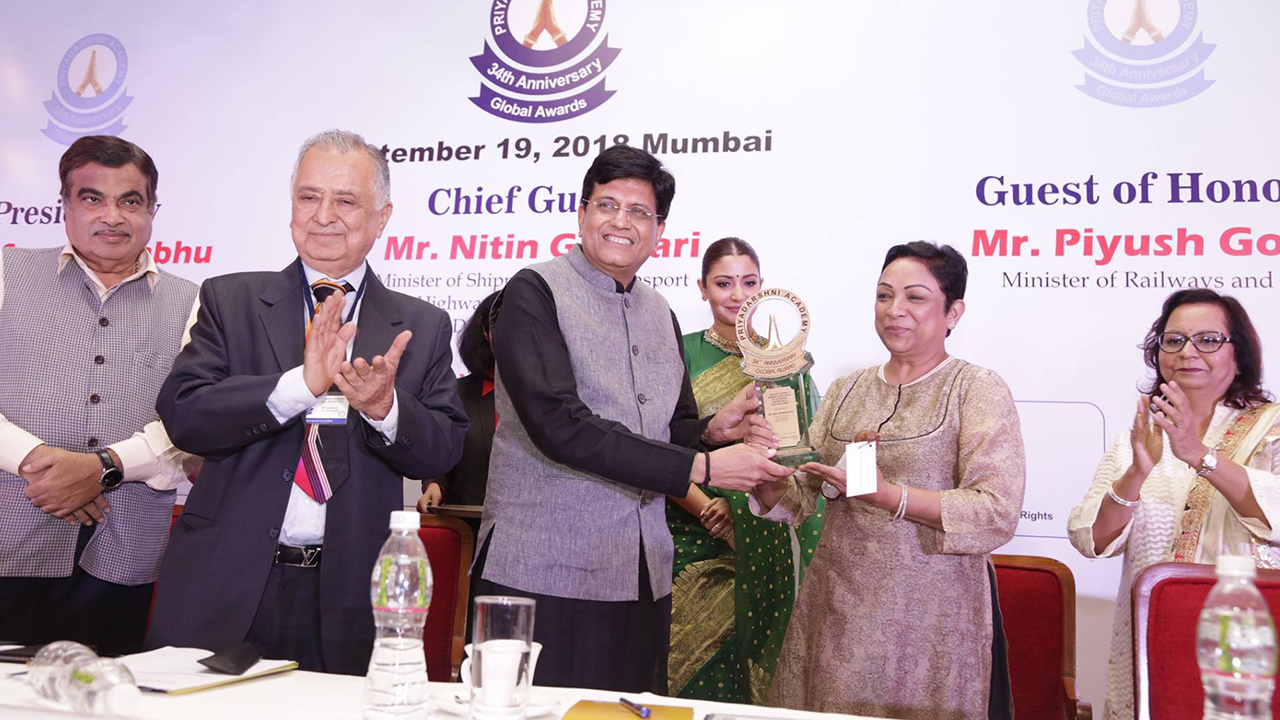 ChildFund India Awarded for Outstanding Contribution to Child Development
ChildFund India had been adjudged winner in the "Pralhad P. Chhabria Memorial Global Award for outstanding contribution to Child Development" category by Priyadarshni Academy's Global Awards Advisory Committee. Globally recognized Priyadarshni Academy Awards are conferred on national and international dignitaries for outstanding contribution in their respective fields. The award was received by Ms. Neelam Makhijani, CEO & Country Director, ChildFund India, from Shri Piyush Goyal, Minister of Railways and Coal, Government of India. The 34th Anniversary Global Awards Function was held on September 19, 2018 at Hotel Trident, Nariman Point, Mumbai. The glittering ceremony saw the who's who of India in attendance.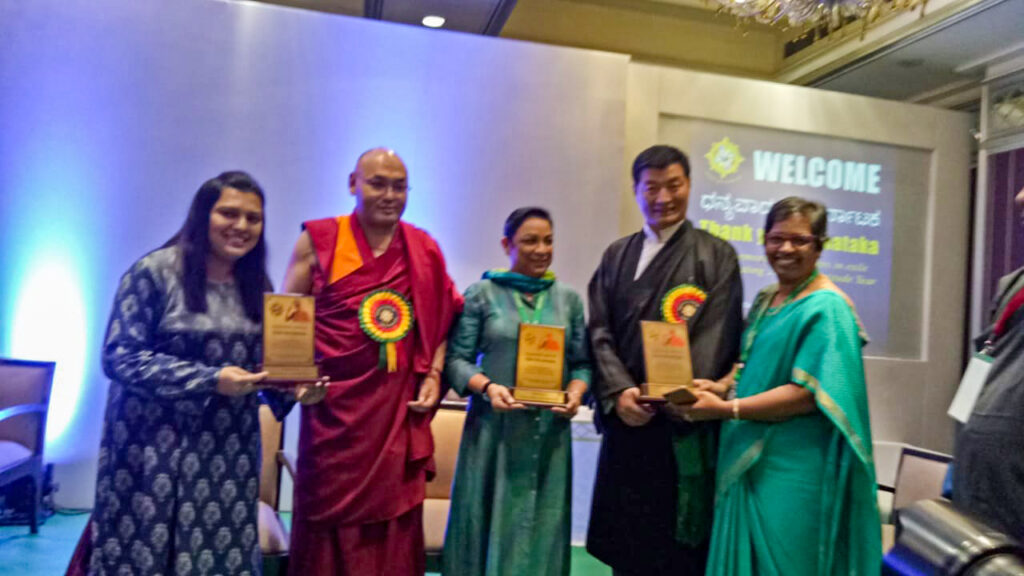 ChildFund India got Felicitated for its Work
ChildFund India got felicitated by the CTA President Dr. Lobsang Sangay and Tibetan Parliament in Exile's Speaker Ven. Khenpo Sonam Tenphel, in the presence of His Holiness Dalai Lama and Hon. CM of Karnataka, Shri HD Kumaraswamy, for ChildFund's work to support Tibetan community in Karnataka at "Thank You Karnataka" event organized by Central Tibetan Administration on August 10, 2018.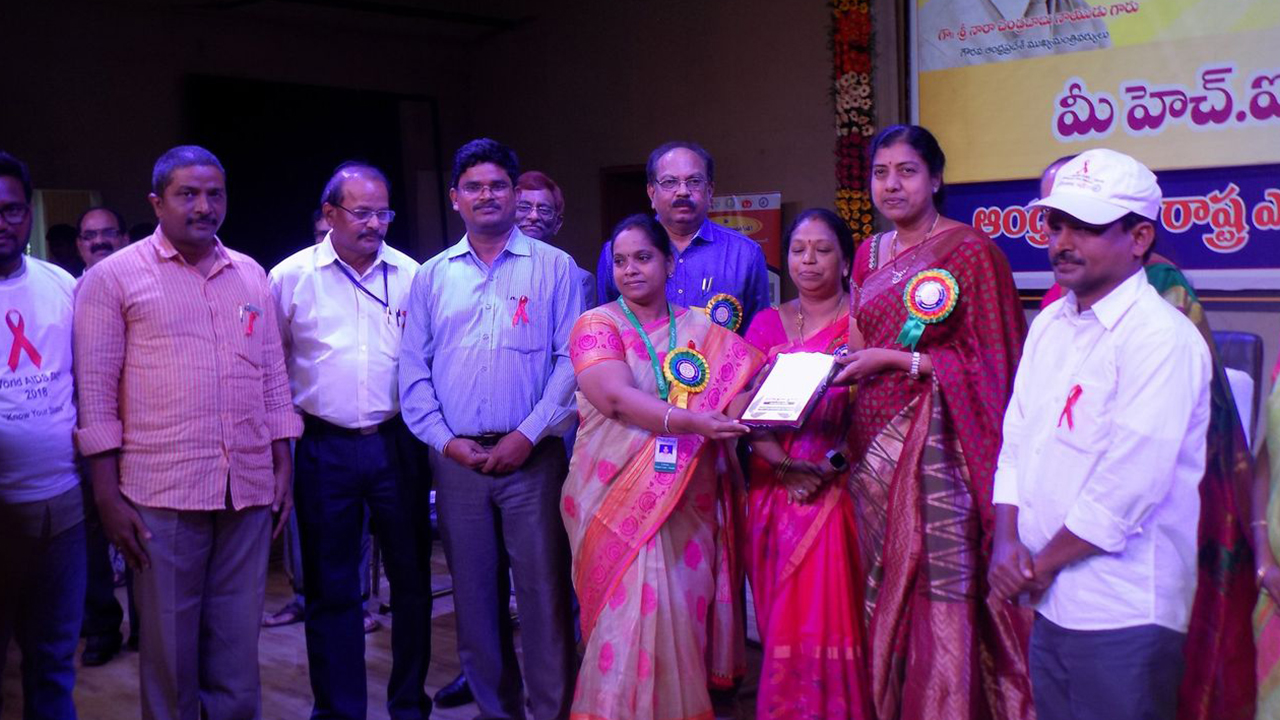 Know Your Status: World AIDS Day
ChildFund India's project towards prevention of HIV/AIDS in Andhra Pradesh was recognized as the "Best Performer of the Year" at the World AIDS Day 2018 event themed "Know your Status" organized by the Andhra Pradesh State AIDS Control Society in collaboration with various stakeholders including ChildFund India on December 1, 2018 , which had seen participation by esteemed dignitaries, representatives from various government departments and beneficiaries.
Till today, we have continued to receive appreciation for our work in Andhra Pradesh and Telangana towards prevention and treatment of HIV/AIDS.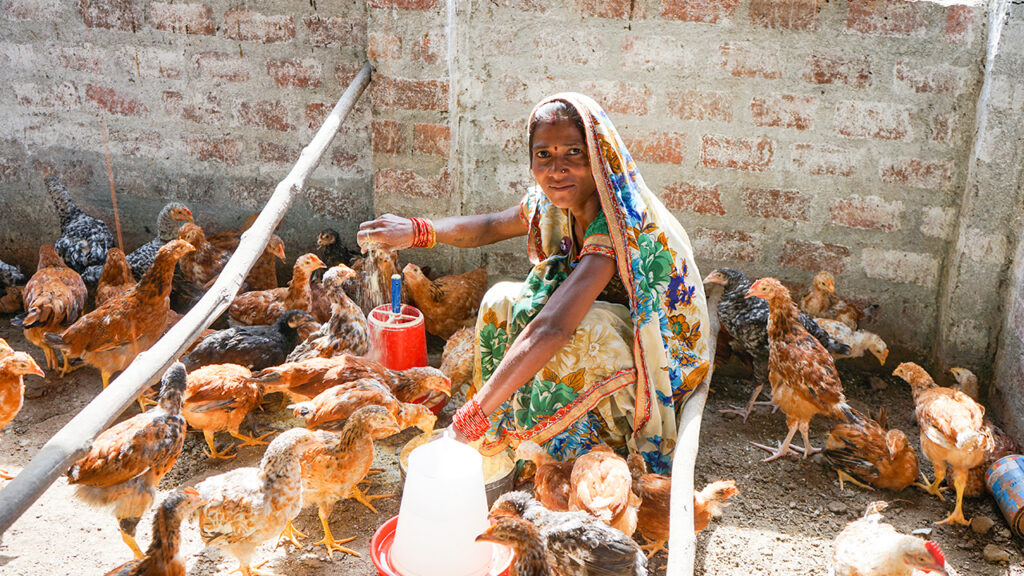 World's First Domestically Funded SDG Bond launched on December 18, 2018
The world's first domestically funded Sustainable Development Goals Bond (SDG Bond) was announced on December 18, 2018 by ChildFund India (ChildFund) and Grameen Impact Investments India (Grameen Impact). The Women Holistic Empowerment and Enhanced Livelihood (WHEEL) Impact Bond was launched under the Grameen Outcome Accelerated Lending (G.O.A.L) Impact Bond Series with an aim of helping 2000 marginalized tribal women in Maharashtra & Madhya Pradesh to become self-reliant and empowered by training them to become poultry farmers (micro-entrepreneurs), with a specific outcome target of an average annual net income of INR 30,000 through this intervention. The social outcomes of this bond directly aligns with the SDGs: Goal #1 No Poverty, Goal #5 Gender Equality, Goal #8 Decent Work and Economic Growth, and Goal #10 Reduced Inequalities. ChildFund India executed the project with the funds that Grameen Impact committed, i.e. INR 7.5 Cr (as an upfront investor) who had additionally taken on the role of identifying outcome funders for the bond.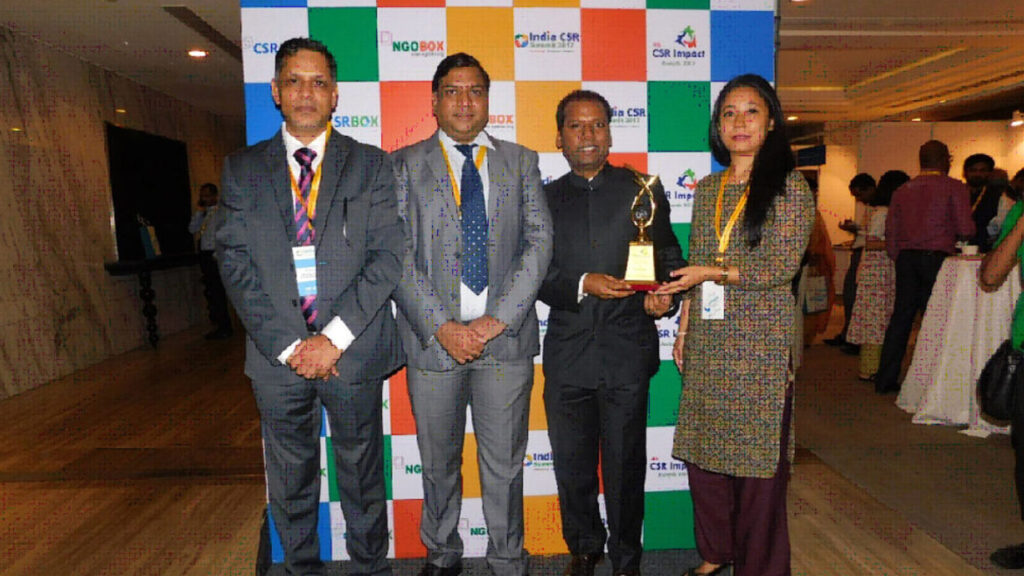 4th India CSR Impact Award – ChildFund India's SNEH (Sustainable Nutrition, Education and Health) Project:
Moody's Analytics Knowledge Services has been awarded the 4th India CSR Impact Award for supporting ChildFund India's SNEH project at an event organized on September 18 and 19, 2017. The project won 'Best CSR Project Award' in the healthcare category. In Madhya Pradesh this project also received the 'India CSR Impact Award' for its innovative approach towards providing nutritional support for infants.
NGOBOX's 4th edition of CSR Impact Awards was organized as a co-event of 'India CSR Summit and Exhibition 2017' on September 18 and 19, 2017 at Gurgaon, Hyatt Regency as an initiative of NGOBOX to encourage companies, CSR foundations and CSR implementing agencies to deliver high impacts through CSR projects and adopt multi-stakeholder approach leading to excellence in project outcome.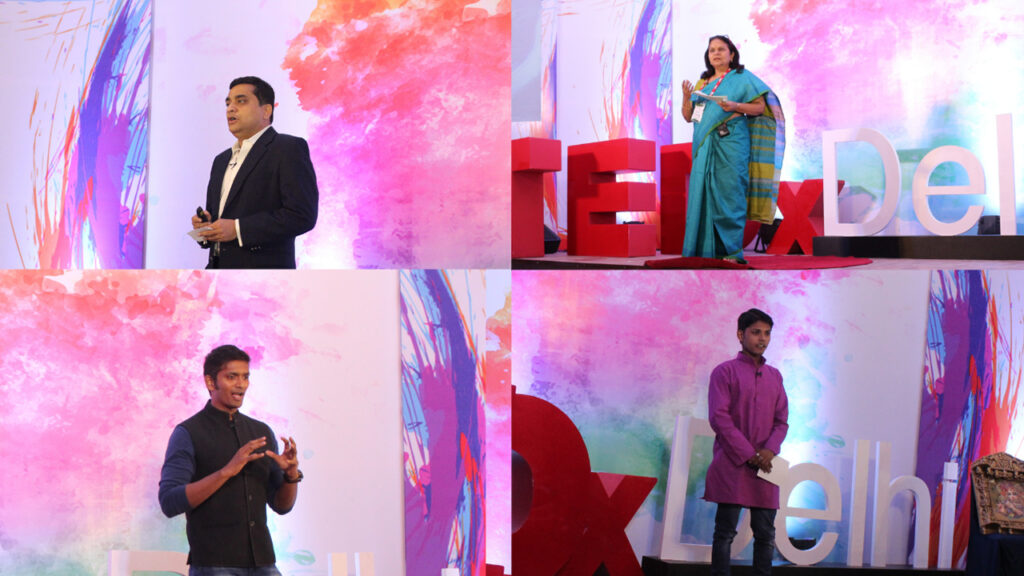 "Art and Childhood" at TEDxDelhiSalon:
In 2017 at Constitution Club of India in New Delhi, ChildFund India in partnership with TEDxDelhi and Minds Ignited brought together change makers, contrarians and activators to discuss ideas on the theme of "Art and Childhood". This event was an exploration of ideas in the field of child development from the perspectives of artists, pioneers, change makers, ideators and children who had harnessed the power of art to express how to break the boundaries that had held them from progressing. ChildFund India CEO, Ms. Neelam Makhijani, spoke at this prestigious event.
Be a Part of the Movement.