ChildFund India works towards ensuring that all children live in protective and enabling environment, free from abuse, neglect, exploitation, and violence. Apart from an absolute intervention, Child protection is intrinsically woven into all our interventions as we believe that abuse of any sort threatens a child's health, learning opportunities and other development areas. To protect children, we support families to ensure that their children are nurtured in safe environment, we educate communities about children's need for protection and we empower children to understand and exercise their right to protection and raise their voice against violence.

Initiated in 2016, ChildFund India has been implementing the project 'RET-URN 2 – Sri Lankan Refugees' in selected Sri Lankan Refugee camps in Trichy, Thiruvannamalai, Cheyyar, Puzhal and Gummidipoondi districts of Tamil Nadu.
The goal of the project is to support the Sri Lankan refugees have access to information, documentation and reintegration services, which would enable their return to Sri Lanka. The project helped repatriate 195 Sri Lankan refugee families with sufficient skills and knowledge and ensured that more than 370 youth received training on entrepreneurship, career development and life and leadership skills.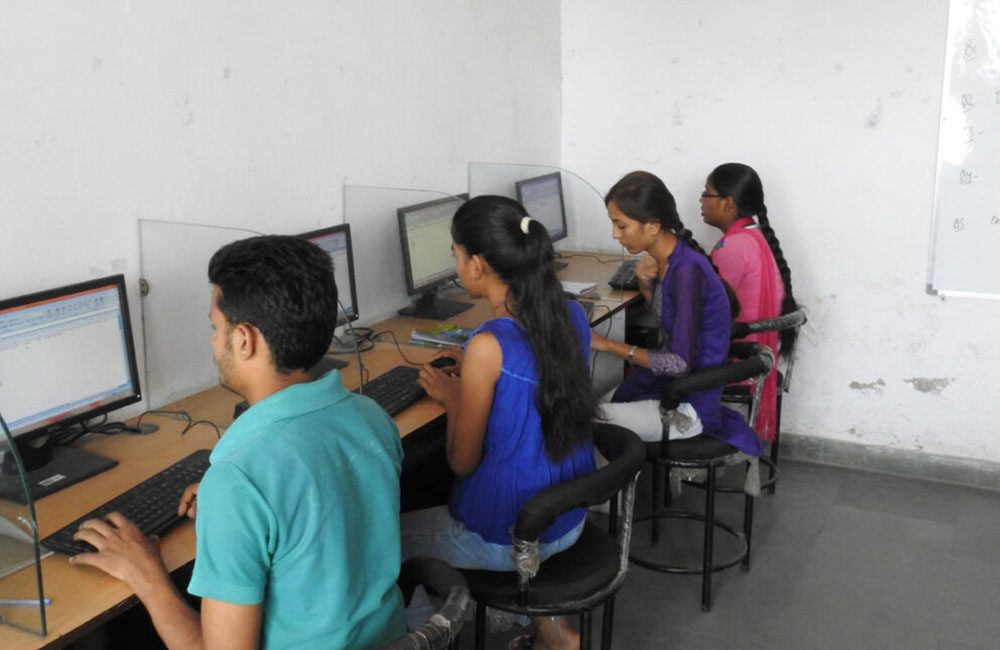 Trichy, Thiruvannamalai, Cheyyar, Puzhal and Gummidipoondi districts of Tamil Nadu
In 2019, the states of Assam, Kerala, Karnataka, Tamil Nadu, Maharashtra and Gujarat were severely affected by floods. These floods wreaked havoc in the lives of many, washed away thousands of hectares of summer-sown crops, and completely damaged many roads, railway tracks, houses, schools and early childhood development centers. Additionally, the floods also led to a break-out of deadly water-borne diseases.
ChildFund, with the support of the HANS Foundation, worked to bring humanitarian assistance in a few of the worst affected districts in Assam, Maharashtra, Karnataka and Kerala. In a three-month time span, ChildFund India extended emergency relief support to help around 4,700 flood-affected families with family relief kits. These kits contained a hygiene kit to address basic water, sanitation and hygiene needs of a family, especially girls and women, mosquito nets for protection from vector-borne diseases, a tarpaulin to create a transition shelter for families and floor mats.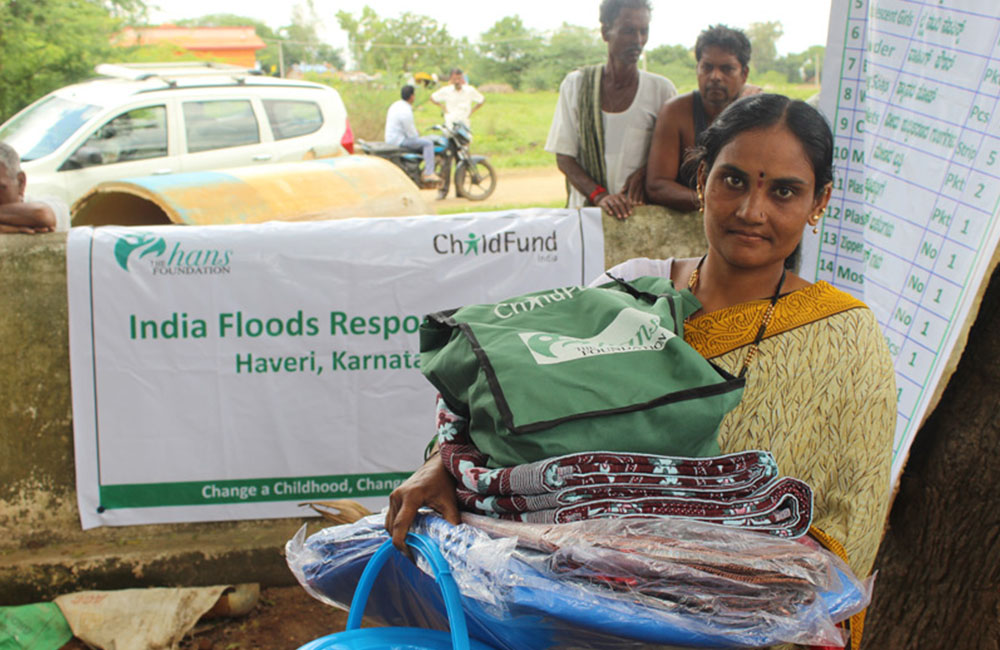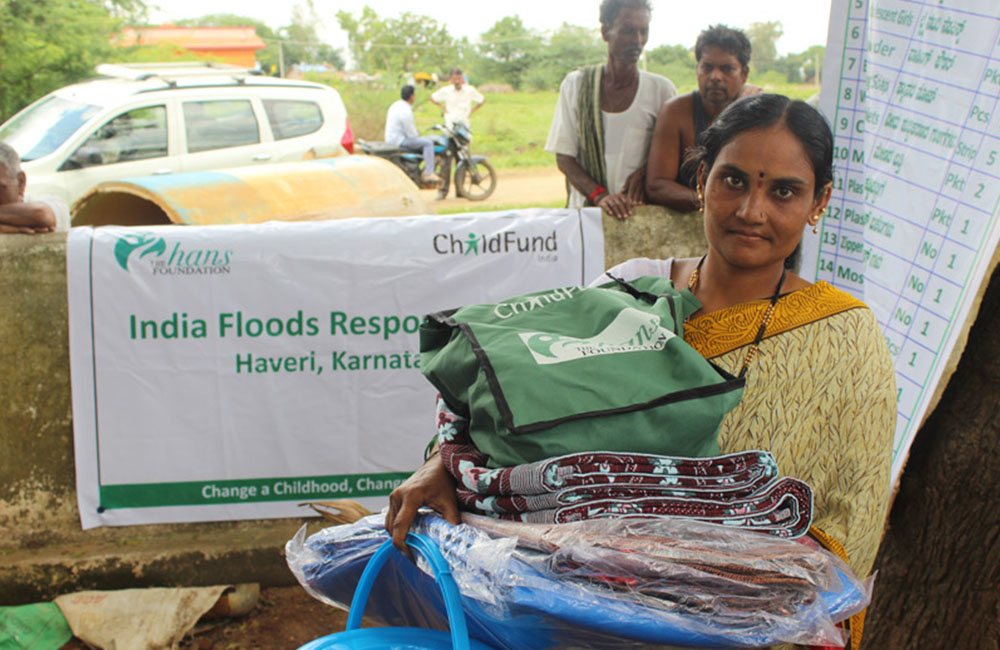 Assam, Maharashtra, Karnataka and Kerala
In the devastating second wave of COVID-19, marginalized communities suffered more than others due to a lack of medical facilities and essentials. In this regard, ChildFund India in collaboration with 'Project HOPE' and initiated an intervention to help vulnerable communities in urban areas of Madhya Pradesh, Maharashtra, Karnataka, Odisha, Telangana and Andhra Pradesh.
Through the initial response, we furnished primary and secondary healthcare centers, which serve as COVID-19 care centers, with essential medical equipment such as oxygen concentrators and masks, monitors, etc. so that critical patients receive timely medical care. We also provided essential kits to frontline workers and marginalized families and worked to improve access to COVID -19 vaccination for all vulnerable groups.
As several reports had warned that children could be the next vulnerable group during the subsequent waves, we had planned to provide medical equipment and had sett up child-friendly facilities at selected urban pediatrics COVID-19 treatment centers. Also, we developed management protocols to train their healthcare staff and frontline workers on treating children with COVID-19. Furthermore, we trained community groups, such as slums health committees and mothers' committees, to manage and mitigate the disease as part of the pediatric COVID-19 care action plan so that our children are holistically protected from this pandemic.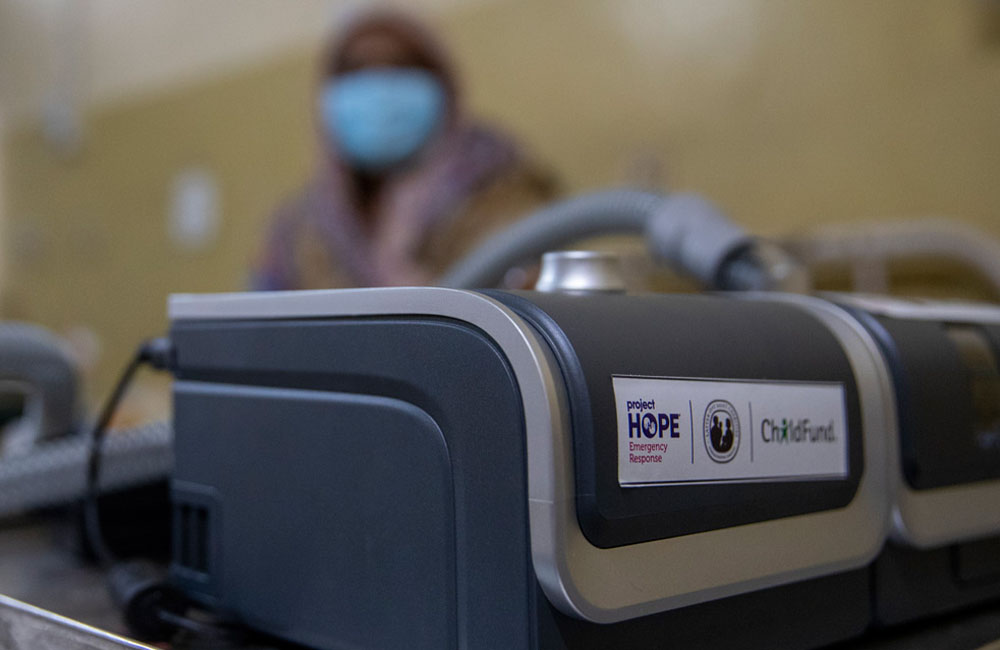 Madhya Pradesh, Maharashtra, Karnataka, Odisha, Telangana and Andhra Pradesh
You Can Make a Real Difference for Children with ChildFund India.