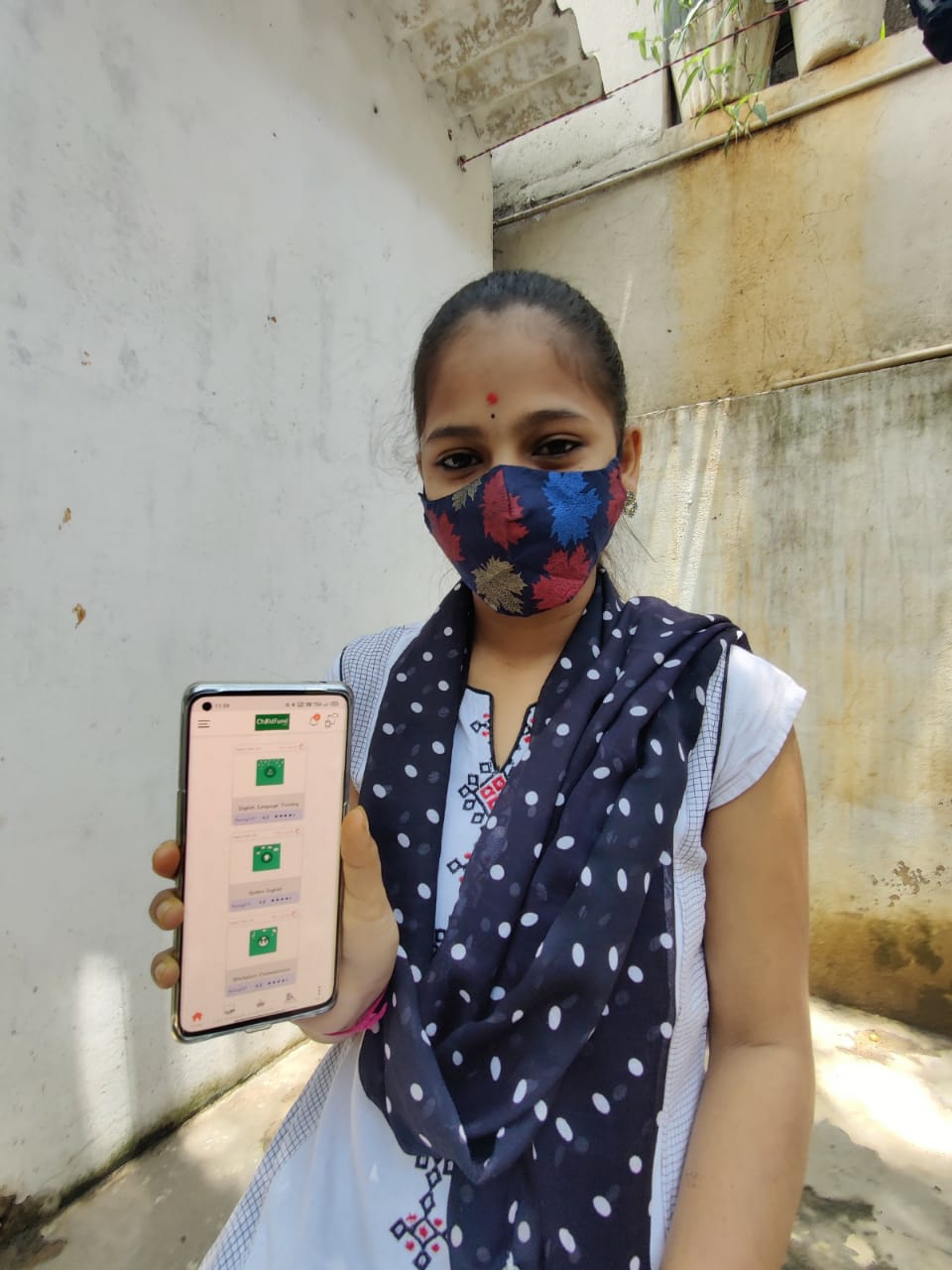 Harini, a 15-year-old girl from Hyderabad, lives in a small makeshift house with a thatched roof with her parents. Although the parents barely make enough to survive daily, they live in a beautiful house decorated with flowering plants and adore Harini, a healthy, smiling child.
Last year, Harini was one of the millions of marginalized children in India, who struggled to find support during her preparation for the upcoming board exams due to prolonged school closure! "I was stressed and anxious because I couldn't reach out to my teachers or friends for studying and clearing doubts. I used to attend private tuitions to improve English and study other subjects, but even they had shut down due to the COVID-19 pandemic," recalls Harini.
Education is essential to Harini as she dreams of having a stable job and supporting her parents. "I want to learn more technical skills like computer and fashion designing course, get a job and make a beautiful house for my parents," she shares. Therefore, not being able to prepare for exams affected her, "I was depressed because I couldn't see any way out of the situation and get good marks."
When Harini reached out to about ChildFund India after learning about the eSaksham project, which helps youth learn English through app-based online training modules on PlayAblo. The team helped Harini get on the app, oriented her towards the course, and regularly helped her solve doubts. Harini managed to secure 100% marks in English on her boards! She's now a 1st-year student of intermediate commerce college in Hyderabad.
ChildFund India, with support from the State Street Foundation, implements the E-Saksham project amongst youth in Bengaluru, Hyderabad, and Mumbai to equip them with skills that would enable them to find gainful employment and act as agents of positive change in the community.