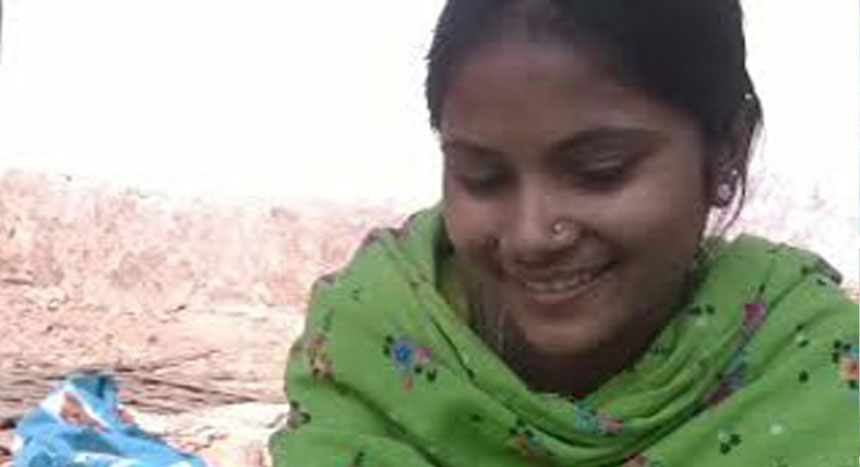 India, the world's second-fastest growing economy, is also the nation with largest child labour force in the world.
Despite numerous legal provisions against child labour, over 4.35 million child labourers between the ages of 5–14, out of the total child population of 259.64 million in that age group work as labourers in various businesses, (Census of 2011). The largest incidence of child labour is found in the state of Uttar Pradesh, followed by Andhra Pradesh and Rajasthan. Rajasthan is dealing with not only prevalent child labour issues, but also the rising numbers of child trafficking, especially in Jhadol, Kotada, Kherwa and Sarada blocks in Udaipur District of southern Rajasthan.
Meera, a student of 10th grade in Udaipur, is raising her voice against these malpractices. Meera is the youngest child in her family and her parents work as marginal farmers. She is also the luckiest of the 6 children, as she is the only one who could go to school while the rest had to discontinue their education to support the family. Meera has taken upon herself the role of a change agent, making a difference in her own way. With a confident smile, she narrates how she gained the confidence to fight against child labour and child trafficking.
Charity begins at home, and this is where Meera began her fight, when she prevented her uncle from sending her cousins to the neighboring state of Gujarat to work as child labourers. She brought into play all the training and guidance from ChildFund India.  "It was a very difficult situation for me," she recalled. "I was a child, standing against the decision of elder family members but I remained firm and fought to convince them."
After that, there has been no looking back. She obtained training on how to motivate children for education and made remarkable efforts to enroll children in school in her own village.
Subsequently, ChildFund honored her with the "Prerna Award" (inspiration award) in 2012 for her extraordinary contributions to the community, for being an active member of Child Club, and for influencing peer groups to oppose child labour.
"I'm really happy to receive this award, she said. "I feel privileged to contribute towards rehabilitation of children in my village and eradicate child labour."
ChildFund India has been regularly conducting activities to generate awareness against child labour and child trafficking by establishing Child Clubs, Balwadi Programs, age appropriate training, sensitization programs and by strengthening School Management Committee. With Meera leading the way, there has been a 70% reduction in child labour and child trafficking in the village.