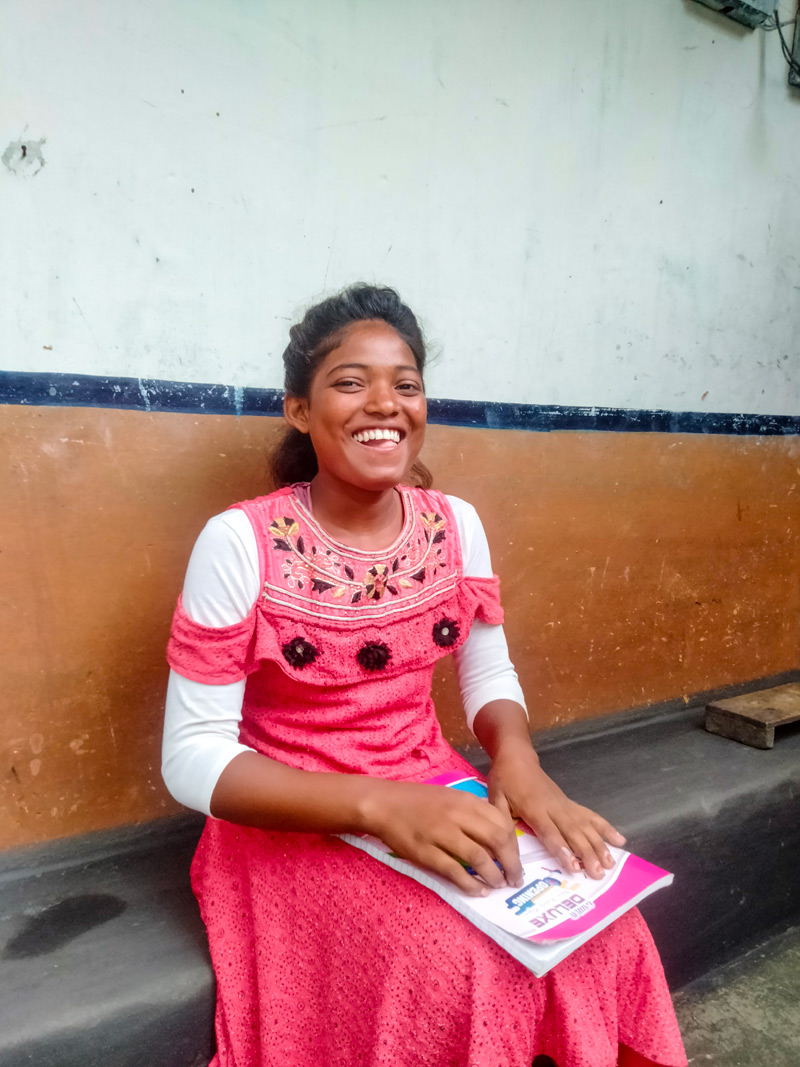 Saloni is a 19-year-old girl from Saraiyahat Block of Dumka district in Jharkhand. She is a 12th grade science student who dreams of becoming a medical professional one day. Her parents, Betka and Sukurmuni, seasonal farmers, work very hard to ensure Saloni can study and achieve her dreams.
However, since March 2020, Saloni was missing classes since her school was conducting online classes due to the COVID-19 pandemic. But because she didn't have a smartphone or internet, Saloni couldn't attend these classes. Like millions of other children, she feared that she would miss out on crucial lessons, affecting her academic future.
The pandemic has caused income sources to dry up. Jobs have been lost, and as seasonal farmers, Saloni's parents' income from farming also dived. Thankfully, Saloni's family has been able to have nutritious food with the support of government-sanctioned ration and vegetables from their kitchen garden that ChildFund helped set up in March earlier this year. ChildFund provided vegetable seeds, vermin compost, and knowledge to ensure a productive yield to Saloni's parents.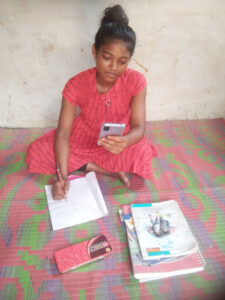 Since the family had a bountiful yield in April, they could sell the excess produce in the market for Rs.7,000. With this money, they were able to buy Saloni a smartphone to continue her online studies and could invest in seeds for the following season!
"My parents were able to support me to continue education because of the excess kitchen garden produce. It was because of ChildFund's continuous support that we have been able to survive the COVID19 pandemic," says Saloni.
Even as the country continues to fight the COVID pandemic, things are looking up for Saloni's family. "We don't buy vegetables anymore. Instead, we sell it! We have invested in paddy to scale up this opportunity!" says a happy Saloni, who looks beyond her kitchen garden towards boundless possibilities.
Since March 2021, like Saloni's family, 40 families in the Dumka district have been supported and encouraged by ChildFund to cultivate a kitchen garden. Almost 30 such families have earned between Rs. 3,000-5,000 on an average by selling leftover vegetables, not to mention the continuous food security that ensures that their daily food intake has variety and nutrition.