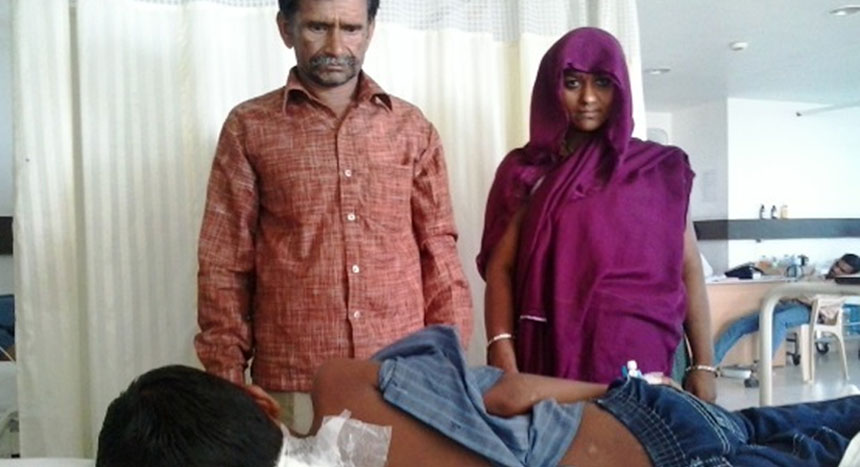 Naino is an eight-year-old child supported by ChildFund. He belongs to a poor family in Jhabua district of Madhya Pradesh.
During the routine home visit to the family, ChildFund India field staff observed cysts or cavities from the third to seventh layer of Naini's spinal cord. They discussed with his family members, who did not immediately pay attention. The field staff made repeated visits and counseled the family to take Naino to the district hospital for diagnosis and treatment. After persistent efforts by the field staff, his family agreed. The concerned doctor failed to diagnose and suggested to refer the child to the Neurosurgeon from Indore, the largest city of the Indian state of Madhya Pradesh.
After check-up and MRI, the child was diagnosed with a neurological disorder called Syringomyelia. The surgery that was required cost about INR 1.5 lacs (USD 2300).
Naino's parents were worried about the expense. The project staff supported the cost of the surgery from ChildFund India's Emergency Fund.
Naino has now completely recovered and regularly attends school.