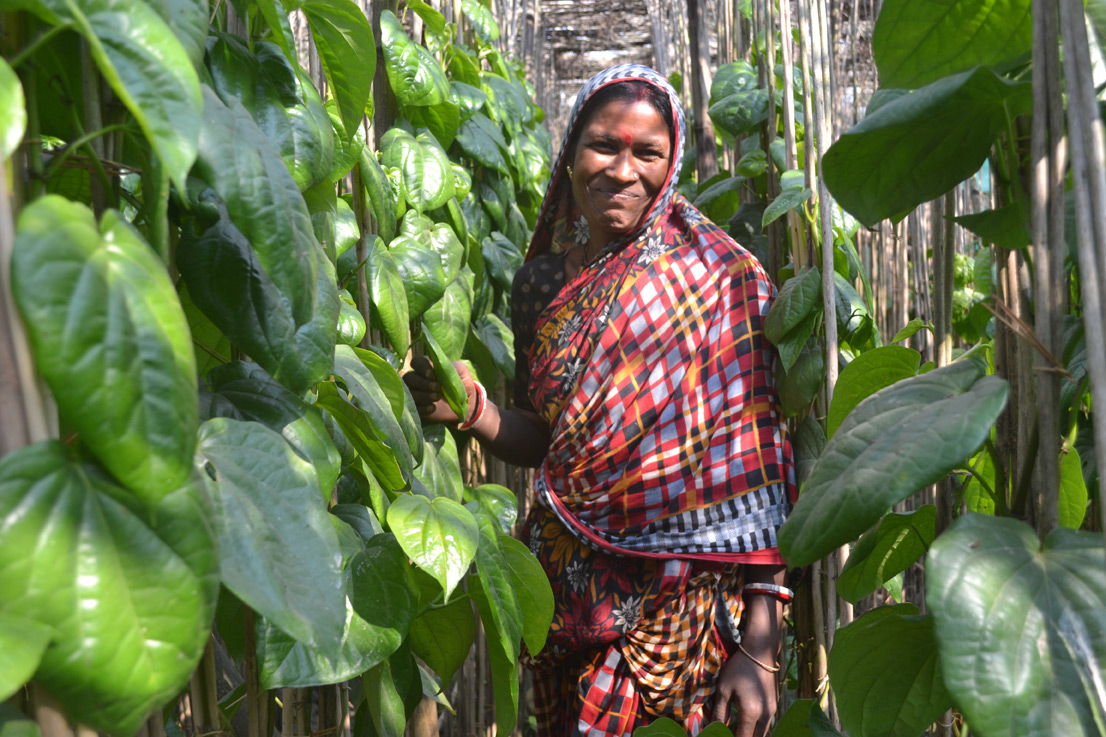 Namita and Tapan are a middle-aged couple with two children in a hamlet in 24 South Parganas district in the backwaters of Sunderbans, West Bengal.
The couple and their children were previously engaged in daily-wage jobs but they decided to leave it behind and set up betel leaf farming in their 1/5th acre land a few years ago. The family was slowly improving their lives and the children were getting educated. However, in March 2020, Namita and Tapan suffered a major setback when the nation went into a COVID-induced lockdown in March, and economic activities were halted. The increased prices of logistics, and farming necessities, and uncertainty took a toll on the family as they could not afford to sell the betel leaves. And then in May, cyclone Amphan ripped through their village and destroyed everything they had built.
The cyclone destroyed their home and vineyard; for several days, they had no roof over their heads and they lived in darkness as the electrical poles had collapsed. However, they gathered the courage to start over. While they were contemplating on going back to daily-wage jobs to meet the financial challenges, ChildFund, with the support of HSBC, decided to extend support to rebuild their betel vineyard.
We provided them with the required raw materials, seeds, and organic manure. Today, the couple once again walks through their vineyard, full of beautiful, green betel leaves, and have, in fact, increased their earnings! Their children can now enjoy childhood things. "Earlier, we spent most of our income on the maintenance of betel vineyard. But this time we have built the vineyard through ChildFund's support which has given us some relief," says a happy and hopeful Namita.
The couple is saving money and plans to increase the vineyard's area and one day, build a pukka house.
We thank HSBC for supporting ChildFund to reach out to the most vulnerable communities in 24 South Parganas district, West Bengal, and helping them rebuild lives post the aftermath of cyclone Amphan.